CV Lee Weekly Update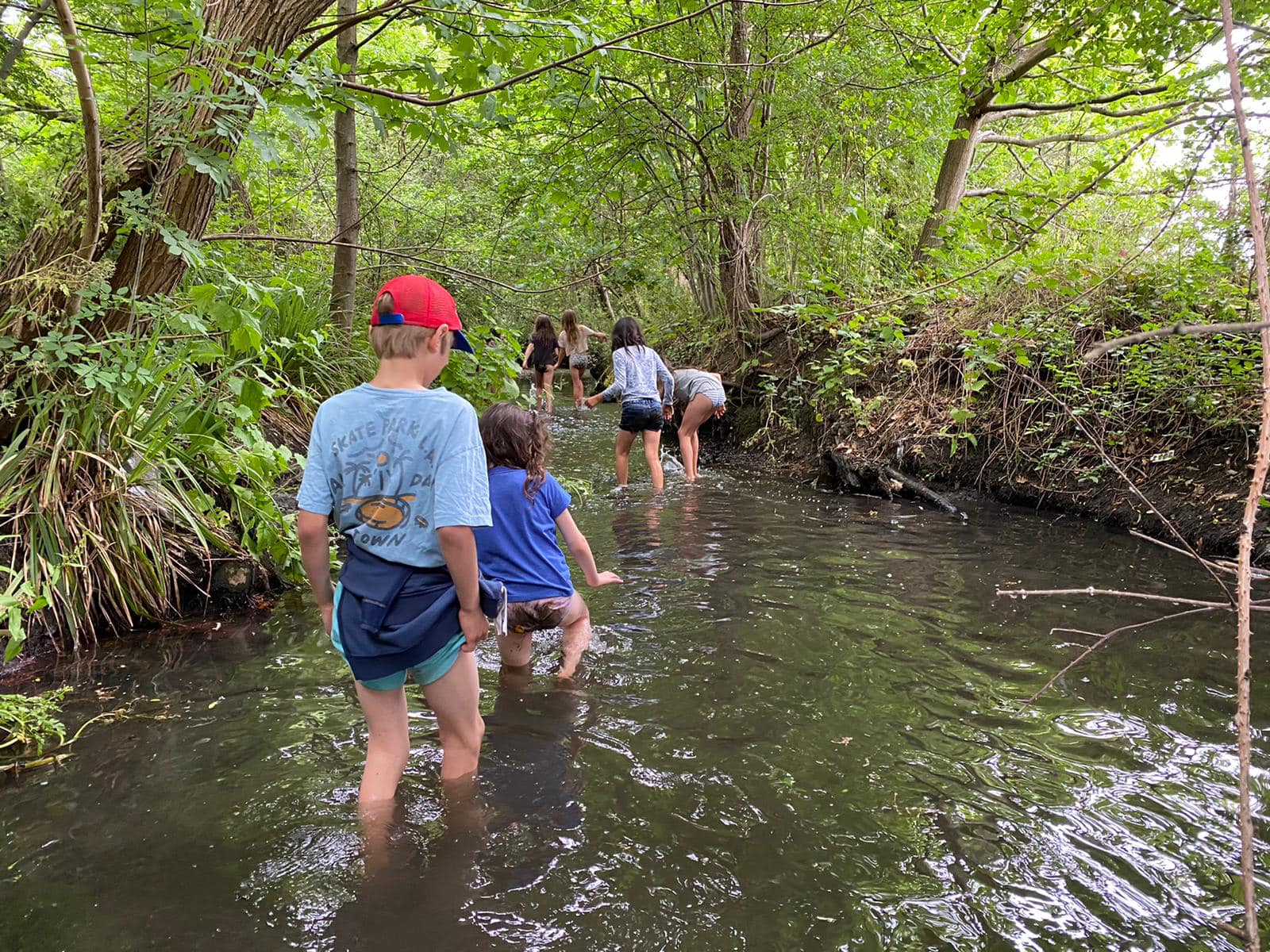 The children were in the mood for adventure last week at the Village, so they packed up their bags, put on their wellies, and went on an expedition to the nearby Quaggy River.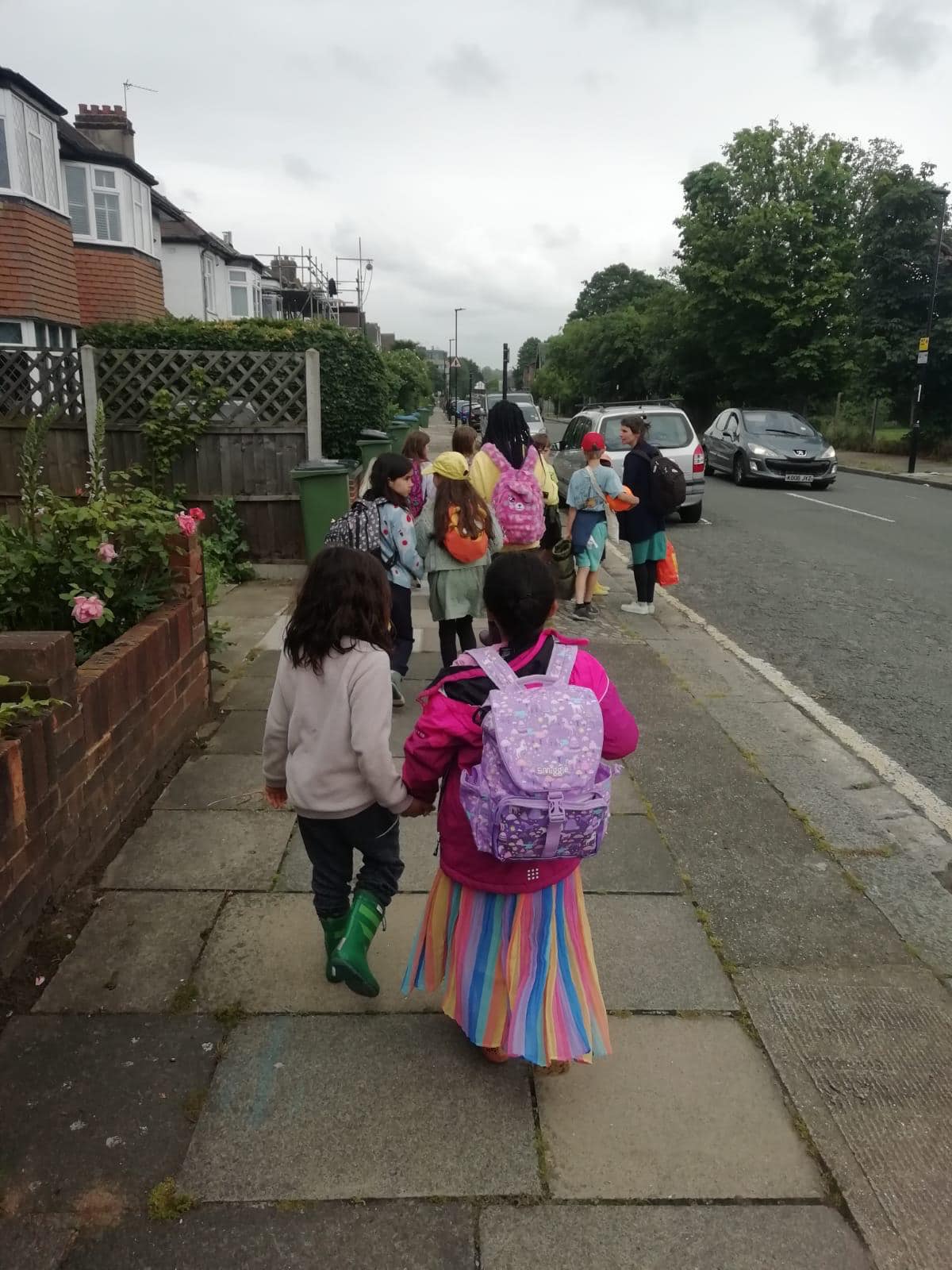 Having set up camp under a weeping willow, they set off to explore the river. The wellies were soon thrown off and it became a wet and wild barefoot adventure up and down the river and into the long grass. There was also tree climbing and the willow branches were used as a swing.
Back at the clubhouse the children rolled up their sleeves and made their own soap with flower petals, oats, coffee, turmeric, and essential oils. There were also team building games and two of the children put on a ninja show, teaching the others what they had learned in their martial arts classes.
The sunny weather enticed the children outside for their yoga session in which they balanced on top of each other and did piggyback races. On the playing field, seeds had been sown and sand sprinkled around to keep them from blowing away. There were some piles of excess sand which were used for hours of fascinating play as the children seized the opportunity to create their own sandpit. There were also football matches and games of tennis in the tennis courts.